Residential Locksmith Baltimore MD
We Can Meet Your Home Locksmithing Needs Like most people, you are probably on the lookout for a home locksmith that you can trust. Keeping you and your family safe is something that should not be taken lightly. If you are looking for a trustworthy residential locksmith, call Locksmith Baltimore today. We have a team of professionals who are prepared to help you with your lock issues. Are you looking for someone to rekey house locks for you? Rekeying locks is the process of changing what key is compatible with your lock. This is a great thing to do if you have a lost key. That way, if someone finds your original key, they will not have access to your home. Call Locksmith Baltimore if you are interested in this service. We have a residential locksmith who is ready to help you today.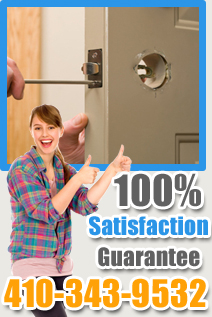 We Can End Your Lockout in No Time
Are you experiencing a house lockout? Nobody enjoys being locked out of their home. This can be a stressful situation, but Locksmith Baltimore are here to help. Our professional technicians can always help you get back into your house. Give us a call whenever you experience this problem. We can send a residential locksmith over to help you out in no time. We understand that we can't keep our customers waiting a long time for service. Being there for you when you need us the most is one of our top priorities. That is why we offer emergency locksmith service. If you have an emergency, we are available 24/7. This service even includes weekends and holidays. Whenever you experience a problem with your locks, you can count on a residential locksmith to be there to help whenever you call.
Key Replacement
If your keys are misplaced or damaged, you might be on the search for new ones. If this is a problem you're having, Locksmith Baltimore can help with that. Call us if you ever need new home keys made. We make the process convenient for you. A residential locksmith will drive to your home and create a new key right there. We provide you with a new key without you ever having to leave your home.