Commercial Locksmith Baltimore MD
Are you in need of a company to ensure the security of your workplace? If so, Locksmith Baltimore is just a call away. If you are ever in doubt of the safety of your office, we can send a commercial locksmith your way. We are committed to making sure our customers are safe at work. Never leave the safety of your workplace up in the air. Contact us, and we'll make sure that you and your co-workers are protected at all times.
Do you need to change office lock? This is a great procedure to have done if you ever lose your key. This process will change the compatibility of your locks so they are able to be used with a different key. With a changed lock, you don't have to worry about someone finding your lost key and gaining access to your workspace. You can count on our commercial locksmith service to help you with this service if you ever are need of new locks.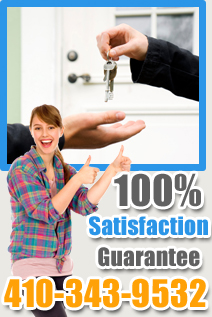 Lockout Relief and More
Are you experiencing an office lockout? This can be a frustrating situation and a major bump in a busy workday. It's never good to have you and your co-workers waiting outside of a locked office. If this happens to you, Locksmith Baltimore can send you a commercial locksmith. All you have to do is call and give us your location, and we'll be on our way shortly.
You may be looking for a locksmith business to handle your commercial lock needs. Like most people, you are probably focused on your job. If this describes you, you need a commercial locksmith you can trust to take care of your locks. You can count on us to keep your workplace safe so you and your employees can get back to work.
Crash Bar Installation
Does your building have an exit panic bar installed on the doors? Having this bar on your exit doors make a huge difference in the event of an emergency. This technology helps large amounts of people exit a building safely if an emergency happens. Call Locksmith Baltimore if you are interested in getting this installed at your workplace. We can send out a commercial locksmith in no time.