Auto Transponder Keys Baltimore
We Can Provide You With Transponder Chip Keys If you are looking for auto transponder keys, Locksmith Baltimore is here to help you. These keys are different from your traditional vehicle key. They contain small transponder chips that are used to communicate with your ignition. This technology has helped fight auto theft over the years. Are you in the need for a new transponder chip key? Many people contact a hardware store when they need auto transponder keys, but this is not recommended. Retail stores do not have the equipment or expertise a professional locksmith company will have. As a result, you risk not getting an accurate copy of your key. It is always best to go to a dedicated locksmith if you need this service.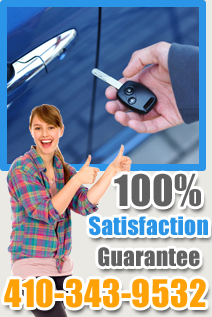 Transponder Service
Automotive transponder keys should always be purchased from a professional locksmith company. Many people try to contact their dealership for replacement auto transponder keys, but this is not recommended. Many dealerships will give you a long wait time. They will also charge you much more than what your key is actually worth. Instead of putting up with this, call us to receive an affordable replacement without having to wait a very long time.
Locksmith Baltimore is a company ready to provide you with cheap transponder keys. Many people believe that auto transponder keys will cost a fortune to replace. However, that is not the case when you call us for help. We believe that customers should be able to enjoy this service at a price that is affordable and fair. Our technicians will be able to provide you with a convenient, affordable replacement. Call us and we will send a key cutter to your home. Sit back and take a breather while our professionals handle the work for you.
Contact Us For Programming, Replacement, and More
Like most people, you probably use your car key transponder everyday. If you have broken or lost your original key, it can be very frustrating. Not only will it cost you money, but it can slow you down during a hectic schedule. Don't let this problem interrupt your busy day. If you ever need auto transponder keys, you can trust Locksmith Baltimore to provide you with high quality replacements at a low price.